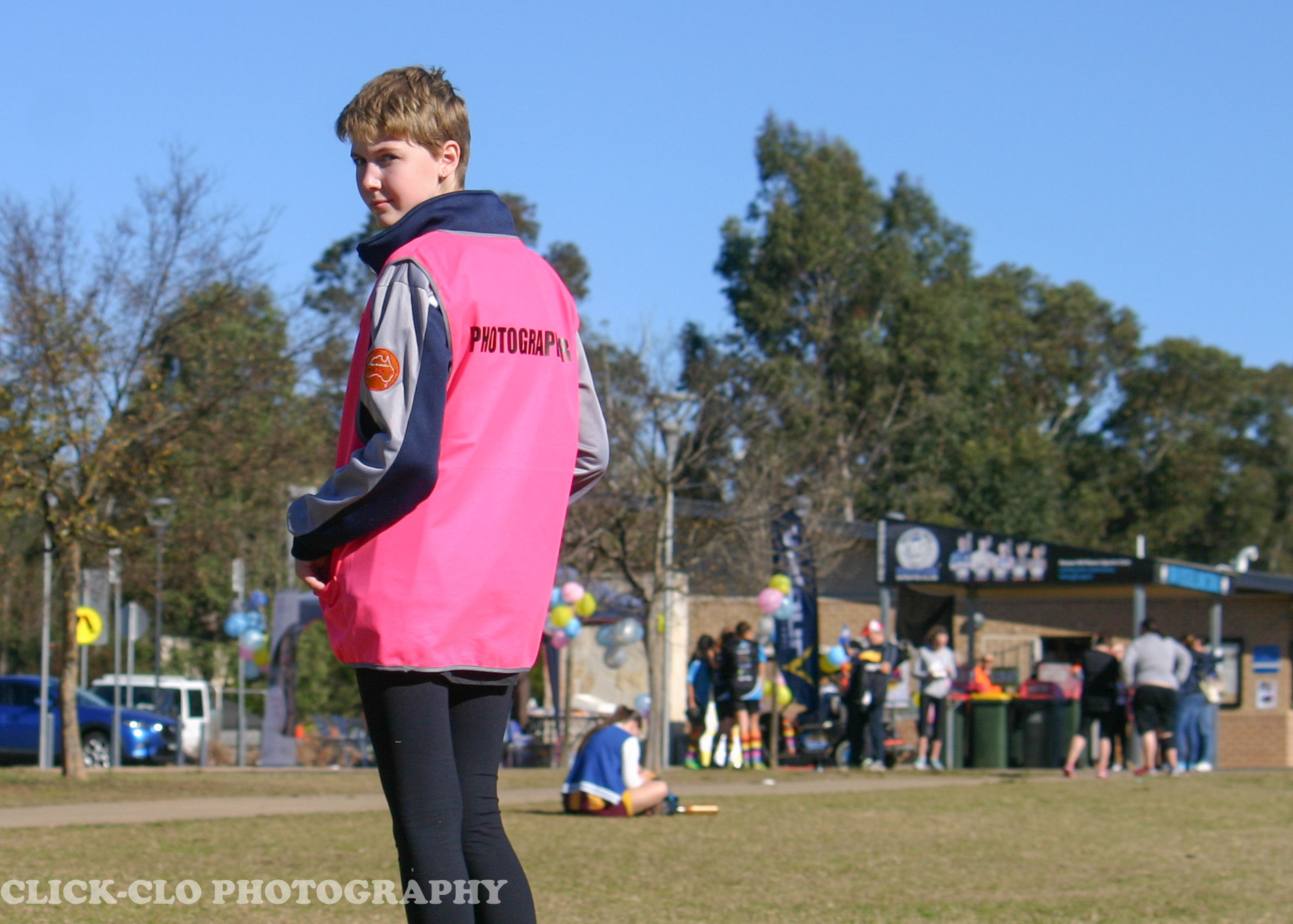 Click-Clo Photography introduces Chloe Osborn.
In 2016, Chloe at age 12 was diagnosed with Ewing Sarcoma a cancerous tumor sitting next to her spine impacting on her spinal cord and spinal nerves. Chloe underwent surgery, 11 months of Chemotherapy and 31 intense treatments of Radiotherapy.  All this treatment has had a huge impact on Chloe leaving its effects on every system of her body.  
The cancer and treatment has left Chloe with extremely weak bones (osteoporosis).  Within 6 months of completing Chemotherapy treatment Chloe had 2 non-displaced fractures in her spine.  Pain and the potential for further injury stops Chloe participating in many things kids her age do.  One of these things is to play sport.
Chloe loves football and was heartbroken when she could no longer play. Instead of moving away from sport, Chloe decided to keep involved by taking photos at her football club.  It wasn't long before word of Chloe's determination and fighting spirit spread.  Chloe now has some fantastic photographers mentoring, encouraging and supporting her.
Rouse Hill Rams Soccer Club have supported Chloe in her recovery from diagnosis to today making sure Chloe always feels welcome.  In 2017 Chloe was made Official Photographer for the club. 
This was the beginning of

Click-Clo Photography.

 
Chloe is an accredited photographer with Football NSW and has experience photographing the 2017-18 A League season.
Chloe's love for sport has now been equaled by her love for photography.  Football at all levels naturally features a lot while Chloe is keen to capture the enjoyment, skill and excitement of all sports and activities.
 If you are interested in having Chloe photograph your sport use the

Contact

form to make inquiries.
Click-Clo Photography strongly believes in the safe and appropriate use of the internet.  Photos intentionally taken of people under 18 years of age where they may be identified at an organised event will be password protected.  Use the 

Contact

page to request the password.
We do not see this as an inconvenience rather a commitment to cyber safety.